Not a whole lot to report on the weight loss (or lack thereof) this week. But talk about inspiration! This years Golden Globes Red Carpet was, quite simply, stunning. Thank Bob that dressing like a lady is back in style. So here's to the women who showed us that their womanly bodies are more than just overly decorated clothes hangers.

Continuing my girl-crush on Christina Hendricks. I wanna look like her when I grow up!


Glee's Amber Riley killed it! She shows that it's not so much about size as it is about proportion. Amazing!

Kelly Osbourne looking lady-like with a rocker edge. Very cool!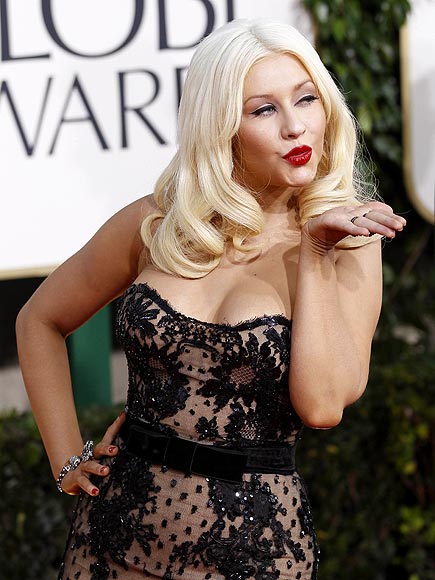 I'm not necessarily in love with the dress, but I do love that Miss Aguilera is embracing her curves.
What about you? What did you love/hate about the red carpet?